The experience of entrepreneurs from Brazil can be useful for European small businesses
The slow movement, which embraces a simpler and less hectic lifestyle, has had a significant impact on various sectors, including fashion, food, and tourism, since the late 1980s. It has gained numerous followers worldwide and has become a trend that can provide a competitive advantage for micro and small enterprises (MSEs).
According to Luiz Rebelatto, an analyst at Sebrae Nacional, the slow movement, as well as related movements like minimalism and essentialism, are gaining traction in Brazil and abroad.
"It's a movement that seeks to reconnect with what really matters, to live a purposeful life with quality time and a focus on helping people find meaning and well-being. Businesses that cater to this new way of living and people's increasing awareness are known as slow ventures," he explains.
Rebelatto states that the slow movement gained even more momentum during the pandemic, as people had to adjust to a new way of living and interacting with others. As an agronomist and gastronomist, he emphasizes that within the food industry, the movement values locally sourced products from small-scale producers, as well as the consumption of flavorful, pesticide-free or organic foods that provide fair compensation to producers.
Slow food, as it is known in the food industry, originated in Italy as a manifesto against fast food, which has become universalized by major brands. The Sebrae Nacional analyst explains that followers of slow food value food based on a variety of factors.
"This type of consumer prioritizes quality over quantity, rejects the frenzy of consumption, and is conscious of their consumption habits. This does not necessarily mean they want a life without structure, but rather that they value spending quality time with others to savor a meal at a comfortable pace, in a pleasant environment that stimulates all the senses, not just the palate," he explains.
Positive impact on the production chain
Located 16 km away from the center of Brasília, entrepreneur Carla Burin manages a small-scale agroindustry on a rural property, where organic foods are cultivated for the production of frozen products, such as vegetable kibbeh, shredded jackfruit meat, coxinha de jackfruit, shredded jackfruit loin, and other vegan delicacies. Her products are served daily at the buffet of the Faz Bem vegan restaurant, located near the city center in Asa Norte.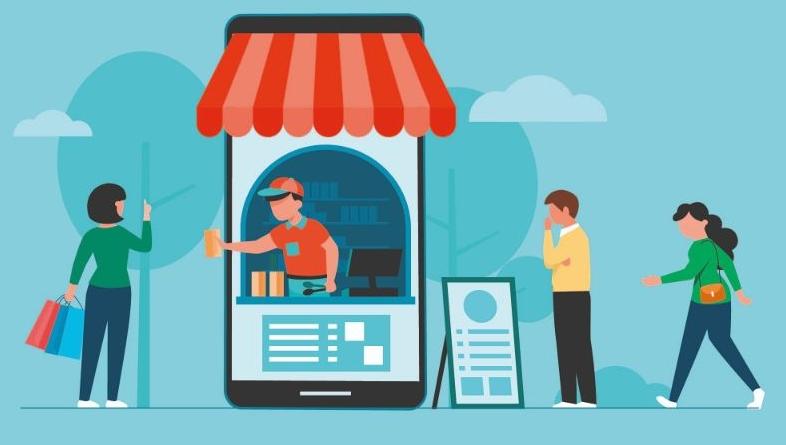 For the past eight years, the Faz Bem restaurant has been promoting veganism and incorporating products from Carla Burin's agroindustry into its diverse menu. The restaurant always seeks to use natural ingredients, mainly sourced from local small-scale producers, to offer healthy food options to its customers.
"We value an emotional and straightforward culinary approach that is executed with excellence. Most of our suppliers are local producers with whom we have built a partnership that goes beyond just commercial transactions. We have established a support network with our suppliers and employees where we share our beliefs and values, and grow together," emphasizes Carolina Lino, the gastronomist and one of the co-owners of Faz Bem restaurant.
Every week, the restaurant uses 12 kg of shredded jackfruit meat from Fazenda Burin in its buffet recipes. "Carla provides us with high-quality processed raw material that is hard to come by. Producing jackfruit meat requires a lot of effort, and receiving it ready has greatly facilitated our work at the restaurant. Additionally, Carla always delivers the products on time, on a large scale, and with consistency," emphasizes Carolina.
Thanks to its reputation, Fazenda Burin's products are now being sold in markets outside of the Federal District. Every 15 days, a significant portion of their production is shipped to São Paulo, where they have established a distribution point to meet the demands of retailers, restaurants, and chefs who value organic and healthier ingredients in their cooking.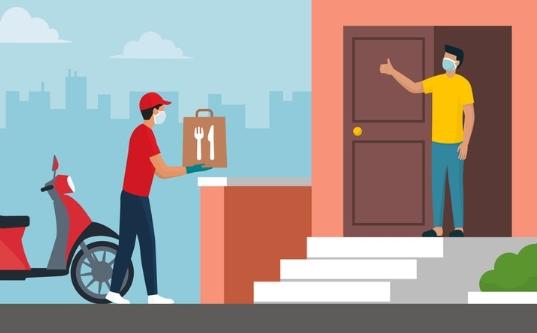 Carla Burin believes that the food service industry is a segment with even more possibilities than retail and that it will likely surpass retail in a short amount of time. Today, many restaurants want to include a vegan option on their menu without having to prepare the dish from scratch. Therefore, the trend is for them to buy ready-made products to offer a vegan option without compromising on quality.
Check out how to take advantage of the slow trend in your small business:
Gradually incorporate the principles of the slow movement into your business. You don't need to make sudden changes all at once. Start by seeking information and knowledge about the movement and the more conscious consumer. Look for existing initiatives in the market, both inside and outside of Brazil.
In the food industry, consider offering vegetarian or healthier options on your menu. Look for partnerships with local suppliers who can provide fresher and more natural ingredients.
To meet the expectations of a more conscious consumer, prioritize the experiences of those seeking calm and quality in both customer service and products/services. For instance, a hotel could provide an environment that is more integrated with nature and a healthier breakfast menu.
Communicate your alignment with the slow movement to your customers through your social media and physical store. Posting informative content or displaying posters in your establishment can help attract the attention of like-minded consumers.
Sebrae, in partnership with the Ministry of Agriculture, Livestock and Supply, CNA, and Senar, has launched the project "From Brazil to the Table – Products of Origin" to promote traditional, handcrafted, and typical products from regions across Brazil. The platform features a variety of products, including drinks, dairy products, sausages, honey, nuts, chocolates, coffees, and sauces, all produced by small Brazilian producers. To date, almost a thousand companies have been registered on the platform based on a curation process conducted by Sebrae throughout the country.
Rebelatto comments that it is an excellent platform to promote and publicize these high-quality products and the tradition of small businesses. The platform also enables these small businesses to access Sebrae's services and solutions to enhance their businesses.